First time in Japan and don't know where to start your planning? Then, you have come to the right place! There's a sample 10-day itinerary in this post so please read on!
In 2015, my friends and I booked round-trip tickets to Japan. It was a trip of a lifetime but I was hesitant to take because I know Japan is an expensive destination. I know there are ways to stretch my budget but it will still be expensive compared to other Asian countries I visited. However, the thought of celebrating my birthday in my dream country and seeing cherry blossoms for the first time was so tempting, I could not resist.
Since that trip, I visited Japan once a year. I have covered 6 out of 8 regions and over 10 cities, and I don't think it will end there! I still have a lot of places that I want to see so I might start planning my next trip soon! Now that the borders have finally opened, I hope this travel guide will help you plan your own dream Japan trip.
PS: Get ready, this is quite a long read!
First Time in Japan: Things to Know Before You Go
How much does it cost to travel to Japan
I've been asked this question many times. So first, let's talk money. The currency in Japan is called Japanese Yen (JPY). Like other countries, prices depend on the season. The type of travel has a huge impact to your budget as well.
| | | | | |
| --- | --- | --- | --- | --- |
| Type | Accommodation | Food | Transportation | Activities |
| Budget | JPY 2,000 – 5,000 | JPY 500 – 1,000 | JPY 500 – 1,000 | JPY 0 – 500 |
| Mid-range | JPY 6,000 – 10,000 | JPY 2,000 – 3,000 | JPY 1,500 – 3,000 | JPY 500 – 1,500 |
| Luxury | over JPY 12,000 – 15,000 | over JPY 3,000 | over JPY 3,000 | over JPY 1,500 |
Disclaimer: This is a daily estimate and the numbers are based on my travels in Japan.
This is my actual travel expenses when I first visited Japan in 2015. Exchange rates have gone up and down the fast few years so this might not be relevant anymore. However, this can be useful if you want to see where the huge chunks of budget go in planning a trip to Japan.
How to get a Japan Tourist Visa
Getting a Japan Tourist Visa is pretty easy and cheap. First, you must complete the requirements set by the Japanese Embassy. Second, choose among the accredited travel agencies to lodge your application. I chose Universal Holidays Inc. and paid PHP 1,200 (USD 25). If this is your first time in Japan, check out my detailed post about Japan Visa Application.
How to get cheap flights to Japan
Japan round-trip tickets (Cebu Pacific) can go for as low as PHP 1,600 (USD 40) during seat sale promos. To get these cheap flights, check any airline's website (Cebu Pacific, Philippine Airlines, Jetstar and AirAsia) during holidays (on or before 12 midnight). Make sure to follow their social media pages and sign up for their newsletter for seat sale announcements. I have also found cheap flights just by scouring Skyscanner whenever.
If a cheap flight pops up but you're not quite sure if you want it, book it anyway. If you use Cebu Pacific, you can always "book now, think later" because they allow cancellation within 24 hours with no cancellation charge!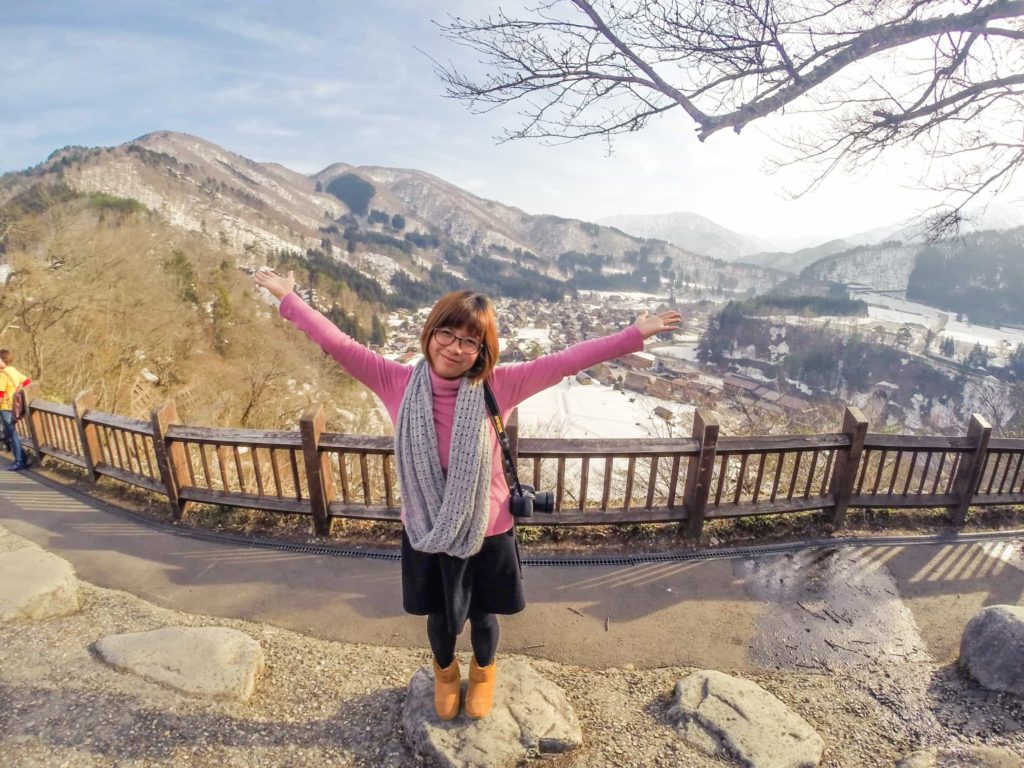 For our first time in Japan, we decided to go during the Cherry Blossom season. However, this meant tourism is at its peak and almost no chance to get a Piso fare. We purchased our tickets from Jetstar, which costs PHP 13,183.85 (USD 275) round-trip without baggage allowance. It was expensive, at least in my standards, but worth it because we were just in time for the sakuras.
How to get around Japan
Japan's railway map with god-knows-how-many different colored lines looks intimidating. However, the railway and bus systems in Japan are remarkably easy to master. And because it is so well-connected, there are very few places in the city that are not located close to a train station. Tokyo's JR Yamanote line is a good example.
Japan Official Travel App is definitely useful to figure out your route. It's covers all sorts of public transportation including Japan Rail (JR), subway lines, airlines, taxis and ferry service.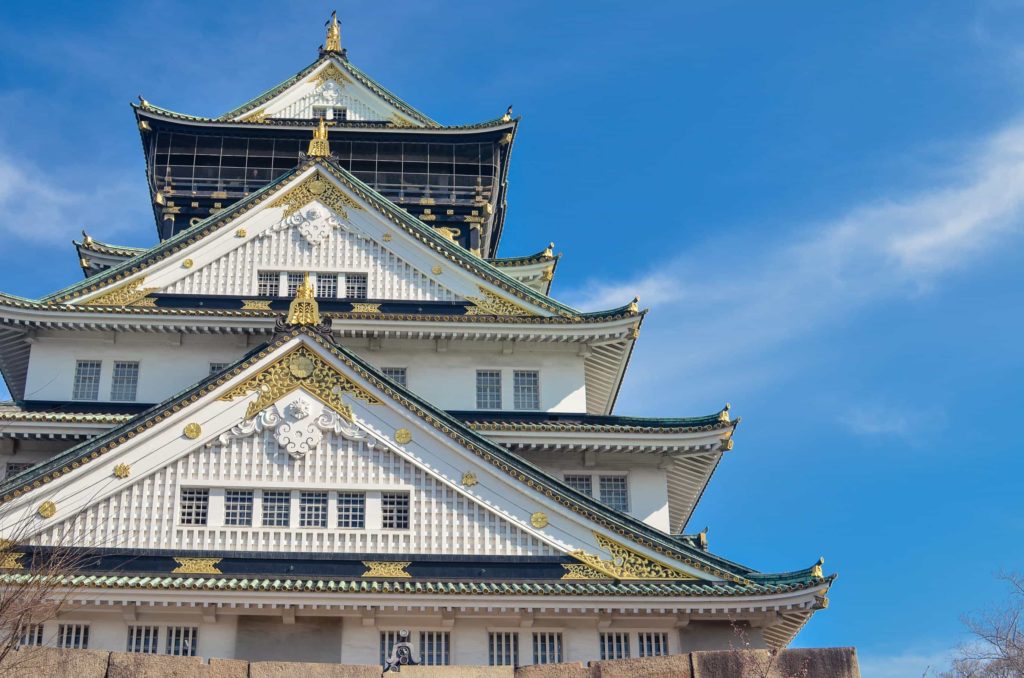 JR Pass
If this is your first time in Japan, you should know about the JR Pass. Minna, this is your ticket to see the entire country.
This pass can be purchased outside/inside Japan and need to be exchanged in one of the JR offices upon your arrival. Make sure to advise the staff when you plan to activate your pass; otherwise it will be activated right away. The ordinary 7 day JR pass is currently priced at JPY 29,650 (PHP 13,800 or USD 290). Please be advised not all mode of transportation is covered by JR Pass.
How to Choose Accommodation Options in Japan
Japan offers a wide variety of options when it comes to accommodation. Guesthouses and hostels are your best bet if you are traveling on a budget. During peak season, rooms run out very quickly so it's best to book months ahead.
Where to stay in Tokyo
Ueno – Grids Tokyo Ueno Hotel & Hostel
Nippori – Hotel Owl
Shibuya – Dormy Inn Premium Shibuya Jingumae Hot Spring
Shinjuku – Nippon Seinenkan Hotel Tokyo
Roppongi – remm Roppongi
Ginza – Hotel Intergate Tokyo Kyobashi
Chuo – Artsy Inn Higashinihonbashi
Asakusa – &And Hostel Asakusa Kappabashi
Where to stay in Osaka
Umeda – Hotel Cordia Osaka Hommachi
Kitahama – The Boly Osaka
Osaka Bay Area – Hotel Universal Port
Shinsaibashi – Hotel It Osaka Shinmachi
Umeda – Hotel Intergate Osaka Umeda
Where to stay in Kyoto
Kawaramachi – HOTEL MUSO
Kawaramachi – Hotel Resol Kyoto Shijo Muromachi
Gion – Hotel Wing International Premium Kyoto Sanjo
Kyoto Station – Hotel The M's Kyoto
Kawaramachi – Piece Hostel Sanjo Kyoto
What Activities to do in Japan
Temples and Shrines
Most historical attractions have entrance fees. If you are not a history buff, visiting 2-3 sites would be enough. Good thing, Japan offers visitors from abroad a lot of worthwhile places to see and things to do for free. Check out JNTO website which features free attractions in Japan.
Maiko Transformation in Kyoto
One of the most memorable things I did in Japan was becoming a Maiko for a day. If you are curious to know what's it like being one, then experience the traditional maiko makeover process inside a Maiko studio in Kyoto! Stroll through the streets of Kyoto in style while getting your picture taken. Channel your inner Sumire from The Makanai: Cooking for the Maiko House (Netflix) or Chiyo from Memoirs of a Geisha!
Kimono Rental in Kyoto
If Maiko Transformation is a bit too much for you, then wear a kimono while strolling around the historic streets of Kyoto! Most of the rental shops in Kyoto are near the temples or shrines so it won't be a problem to get around on foot. Rent your Kimono here. You may avail the basic kimono package or go all out and have your hair and make up professionally done too.
Universal Studios Japan
If you are a Potterhead, then you should definitely include Universal Studios Japan in your itinerary. The Wizarding World of Harry Potter is inside USJ, so you should spend a whole day here. Tickets are from JPY 7,315 (JPY 7,900 with tax) per adult and JPY 5,000 per child ages 4-11 (JPY 5,400 with tax). A timed-entry ticket may be necessary for the Wizarding World of Harry Potter during peak season.
Where to Shop in Japan
Japan is an expensive destination but there are lots of shopping options. Some stores even offer tax free shopping for foreigners. Here are my top three stores when it comes to pasalubong hunt in Japan:
Donki: This iconic shopping giant sell pharmacy supplies, food, clothes, gadgets, adult items, costumes, chocolates and more. They offer tax free shopping for foreigners – just present your passport upon payment. If this is your first time in Japan, your shopping list should include Kitkat Strawberry Cheesecake, Matcha green tea and Dark Chocolate flavour.
Daiso: The biggest we found is in Harajuku's Takeshita Dori. Like most if not all Daiso locations, it was clean, brightly-lit, and fairly-well organized, and there were so many cute, colorful items to look at. They offer food, makeup/skin care products, kitchen stuff, socks, school supplies, cleaning supplies, laundry bags, and the list goes on! Most of the items are priced at 100 JPY.
Seria: This is probably my favourite 100 Yen Shop in Japan! It's not the same as other 100 Yen Shop, it's more classy. They have the normal essentials of a 100 Yen Shops like skincare/make up products, umbrellas, bags, home cleaning supplies, accessories, ceramics and many more. What I love about Seria is that they have wide selections of scrapbooking materials 🙂
For souvenirs like T-shirts and ref magnet, those are actually pretty expensive in my opinion. The cheapest I love Japan Shirt I found is around JPY 1,000. Ref magnets cost JPY 320 each.
Where to Eat in Japan
The average food budget per meal is JPY 500 – 1,000. We decided to splurge on authentic Japanese meal once a day only. My usual breakfast is Onigiri which costs around JPY 100 per piece. Surprisingly, it was more than enough. If you are on a tight budget, Bento boxes from 7 Eleven, Family Mart and Lawson are also pretty good.
If this is your first time in Japan, you should definitely go in a sushi restaurant!
Sample 10-day Japan Itinerary
Here's a sample 10-day itinerary if this is your first time in Japan. This assumes you're flying in Osaka and flying out in Tokyo.
Day 1: Osaka's Tennoji and Abeno Area
Arrival in Osaka
Dotombori Area
Hozenji Yokocho
Den-Den Town and Amerika Mura
Abeno Harukas 300 Observation Decks (¥1,500 BOOK HERE!)
Day 2: Osaka Castle and Osaka Bay Area or Universal Studios Japan
Osaka Castle
Tempozan Marketplace
Umeda Sky Building & Kuchu Teien Observatory (¥1,490 BOOK HERE!)
Osaka Tenmangu Shrine
Whole day at Osaka Universal Studios Japan (¥8,400 BOOK HERE!)
Day 3: Kyoto's Southern Higashiyama District and Fushimi-Inari
Kiyomizu-dera Temple
Sannen-zaka Hill
Ninnen-zaka
Maruyama-koen Park
Chion-in Temple
Nishiki Market
Fushimi-Inari-Taisha Shrine
Gion
Day 4: Kyoto's Arashiyama, Kinkaku-ji and Downtown
Arashiyama
Kinkaku-ji Temple
Downtown Kyoto (Pontocho Alley)
Day 5: Kyoto to Kanazawa then Shirakawa-go
Travel from Kyoto to Kanazawa
Bus ride from Kanazawa Station to Shirakawa-go
Explore Shirakawa-go
Overnight in Shirakawa-go
Day 6: Shirakawa-go to Takayama then Tokyo
Travel to Takayama
Takayama Walking Tour
Travel to Tokyo
Afternoon in Harajuku
Sunset at Tokyo Government Building
Shinjuku or Shibuya at night
Day 7: Tokyo Disneyland or DisneySea
Day 8: Western and Northern Tokyo
Meiji Shrine
Yoyogi Park or Shinjuku Gyoen
Asakusa
Tokyo Skytree (¥2,300 BOOK HERE!)
Day 9: Central Tokyo
Breakfast Tour at Tsukiji Fish Market (¥12,900 BOOK HERE!)
Imperial East Gardens
Imperial Palace
Akihabara
Ginza
Tokyo Tower (¥1,170 BOOK HERE!)
Day 10: Departure
Early check out or last minute shopping
Take a train or airport limousine to Narita or Haneda International Airport
There you have it guys! I hope this post will help you a lot when you plan your trip to Japan! Let me know if you have questions and I will try to answer as soon as I can.
Pin for future reference!