When I first visited Shirakawa-go in 2015, my friends and I stayed overnight in a Gassho Zukuri, a traditional Japanese farmhouse with thatched roofs. It was one of the best experiences I had on that trip and I promised myself that I would do it again if I have the chance. While this Japanese village is popular during winter time, summer in Shirakawa-go is pretty awesome too! Read on if you're curious to know about the trip!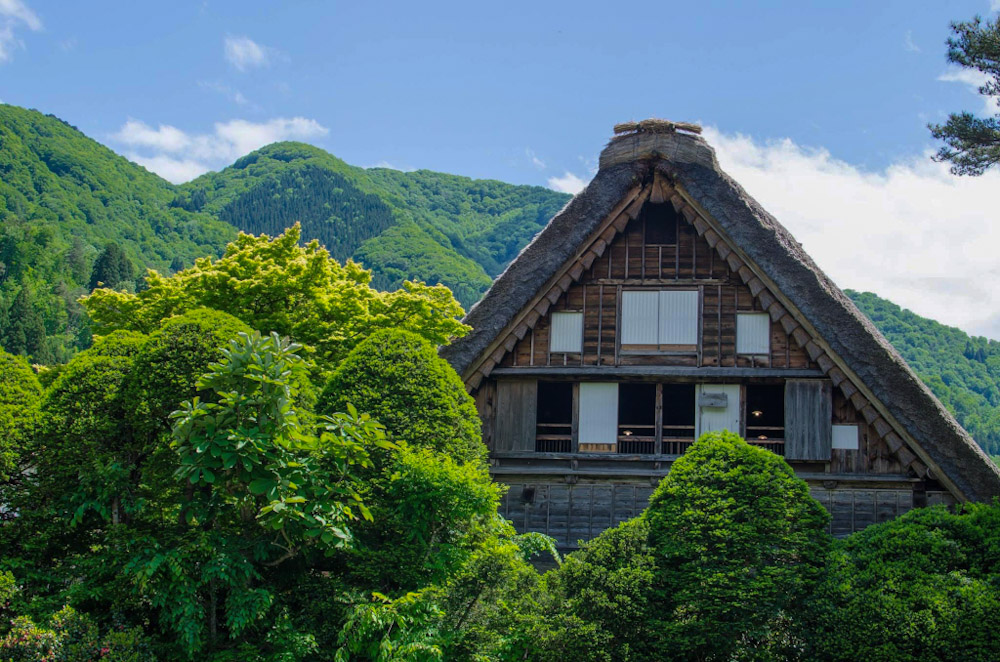 In 2017, I travelled with my friends from the office, who were first time visitors in Japan. We bought 7-day JR passes, which allowed us to see most of Japan's top tourist destinations and some lesser-known ones.
We could have skipped Shirakawa-go because we only had 9 days, but I want them to see its beauty. I also want to see it again not covered in snow so I thought summer in Shirakawa-go was a great idea. It was one of the best decisions I made for this trip!
Tip: If you're traveling in Nagoya, you can do a day trip to Takayama and Shirakawa-go. If you don't plan to get a JR pass, you can take advantage of the JR Takayama-Hokuriku Area Tourist Pass. With this pass, you can enjoy 5 days of unlimited travel in Takayama, Shirakawa-go, Kanazawa and Toyama, from Nagoya, Kyoto or Osaka. This is cheaper than the regular JR pass!
Arrival in Nagoya's Chubu Centrair International Airport
The moment our plane landed safely at Nagoya's Chubu Centrair International Airport, I felt a familiar pang of excitement. It felt like I was there to meet a long-lost friend, or I was to embark on a once-in-a-lifetime journey. I don't know why but it felt the same way when I first visited Japan.
Long Journey to Shirakawa-go
Embarking on the long journey to Shirakawago from Nagoya proved to be an adventure amongst its own. We opted for a train and bus combo, as there are no direct routes between the two cities.
Train ride from Nagoya to Takayama
The first thing we did after picking up our luggage was to get our JR passes, which we activated on that same day. This pass covered our train rides from Nagoya to Takayama. If you are looking for new destinations to visit in Japan, I highly recommend Central Japan (Chubu). Exploring this region is a truly incredible experience. There's something magical about eating my bento and watching the scenery roll past through the windows; marveling at how the scenery changes with each stop, like pages in an awesome storybook!
Bus ride from Takayama Station to Shirakawa-go
When we arrived in Takayama Station, my friends and I bought Nohi Bus tickets to Shirakawa-go. The fifty minute ride was more than pleasant. It felt as though my friends and I were taking a trip back in time – old farmhouses stood stoically, their thatched roofs accentuating the greenery that surrounded them.
Arrival in Shirakawa-go
Shirakawa-go is one of the places in Japan that turns me into a child about to unwrap a Christmas present. When people ask me for sample itineraries to Japan, I would always include Shirakawa-go, especially if they are planning to get a JR Pass. So what is it exactly that draws me to this place, anyway?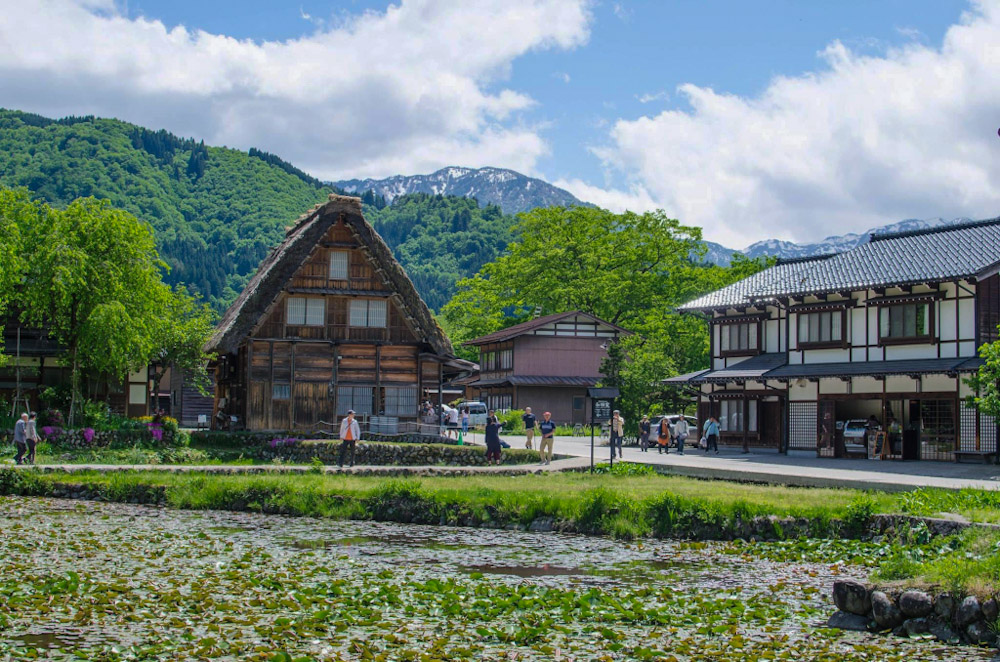 The UNESCO World Heritage Site of Shirakawa-gō in northeastern Gifu Prefecture is famed for its traditional Gassho-zukuri (thatched roof) houses, which became Japan's cultural treasure. Even after hundreds of years, the village has remained relatively untouched. Visiting Shirakawa-go allowed me to discover the parts of Japan I otherwise would never have known if I stick with the usual Tokyo-Osaka-Kyoto itinerary.
View of Ogimachi Village and Mount Haku
The view from Shiroyama Viewpoint was incredible. Overlooking the beautiful, traditional gassho-zukuri houses below was awe-inspiring. On a clear day, you can even make out Japan's snow-capped Mt. Haku (one of Japan's three most sacred mountains) in the distance! I felt so humbled and privileged to be able to visit this remote town for the second time.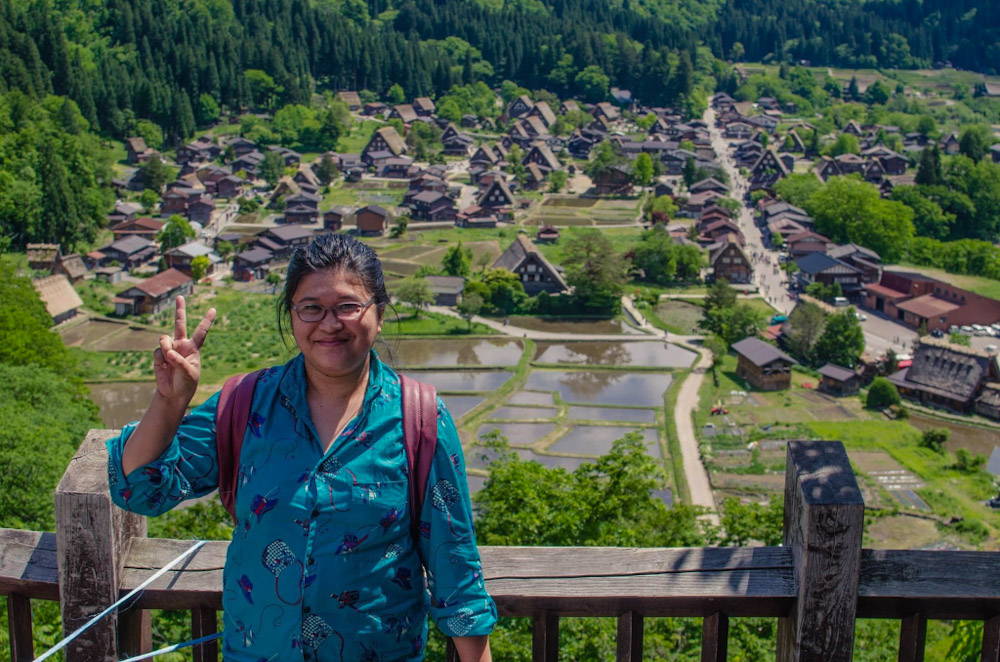 What to eat in Shirakawa-go
If you're visiting Shirakawa-go, you have to explore the amazing Japanese food options nearby. My friends and I had some of the best Japanese food from local eateries, like takoyaki, korokke (Japanese version of croquette) and ramen. If you're staying overnight at one of the gassho zukuri farmhouses, I bet you'll get to sample some of the more luxurious Japanese dishes like the famous Hida beef or grilled river fish dinner set. No matter what kind of Japanese cuisine you prefer, there's sure to be something for everyone in Shirakawa-go!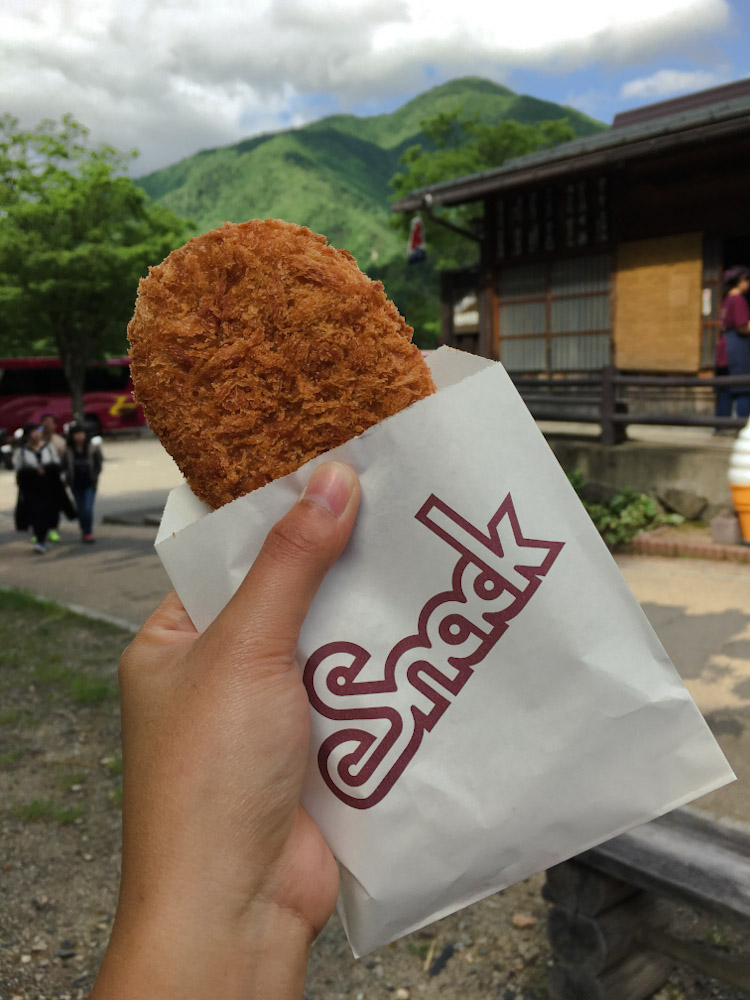 Having seen the place for the second time, my love for it is still there. It would have been more fun if we stayed overnight at one of the Gassho Zukuri farmhouses, but because of our very hectic schedule, we had to travel all the way to Tokyo in the afternoon. I'm grateful I get to experience summer in Shirakawa-go.
They say that home is where the heart is. However, is it okay to love your own country and at the same time fall in love with another? Because that happened to me when I first visited Japan in 2015. While I do love the Philippines, I can't help but feel like I belong in Japan, and it strikes my soul somewhere in a manner I don't understand. The people (and their customer service!), the food, the Japanese Alps, and the culture stirred up a love that is difficult to express in words. No matter the reason, I cannot wait to return and get to experience that love again. This Japan trip marks my third visit to the land of the rising sun.
Have you been to Shirakawa-go? What do you think about the place? Do you have any questions? Suggestions? Let's chat down below! 🙂